General
Cultural districts are defined as well-recognized, labeled areas of a city in which a high concentration of cultural facilities and programs serve as the main anchor of attraction. They help strengthen local economies, create an enhanced sense of place, and deepen local cultural capacity.
Below is an outline area of San Angelo's Cultural District.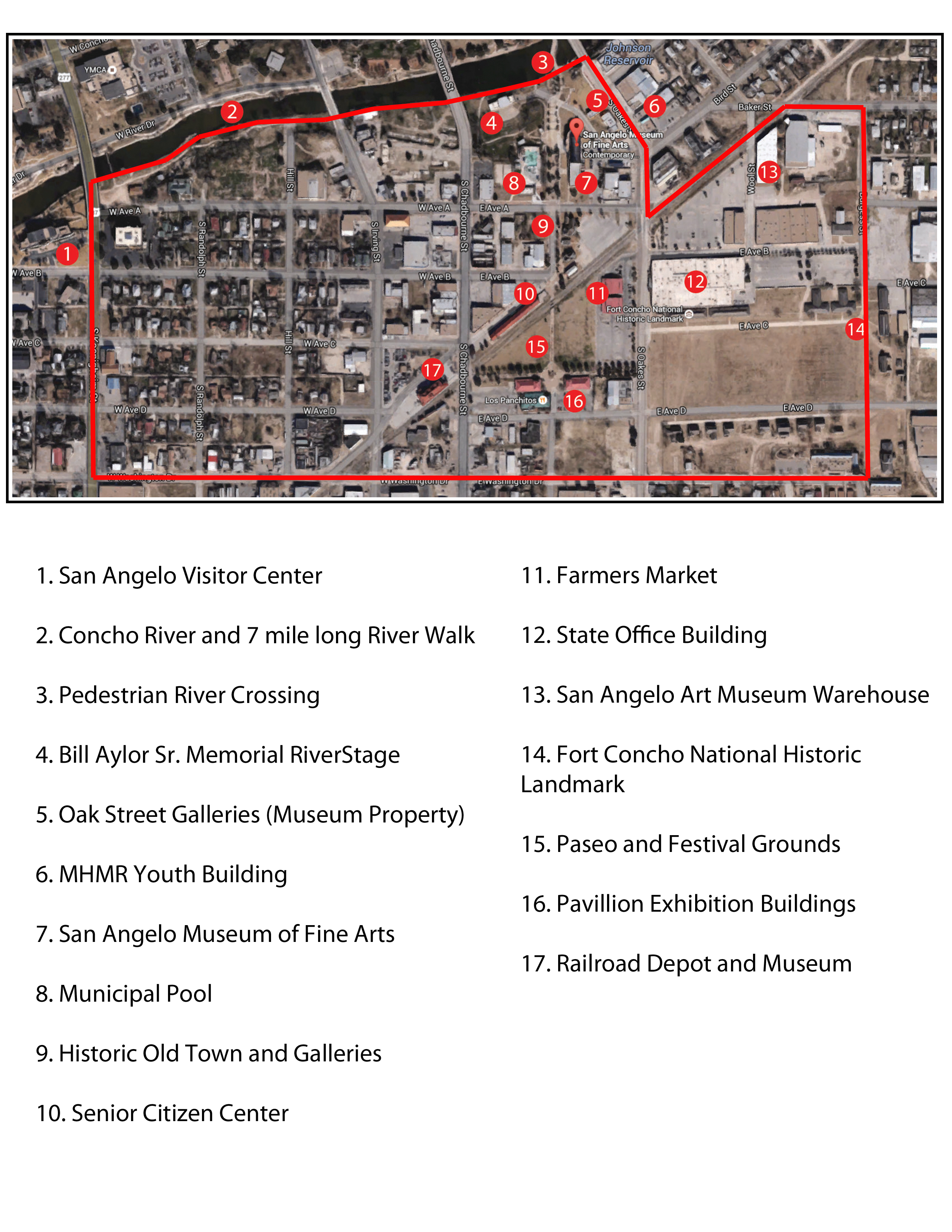 As long as your event is open to the public, falls within the District boundries, and meets the goals of the district, we should be able to post it on the Cultural Districts events calendar. For more information on the guidelines click here. Please email Shaydee Watson at graphics@samfa.org with all of your details.
Yes we are! Currently we are on Instagram and will be persuing other social media platforms in the future. You can find us @culturalsanangelo and please don't hesitate to use our hashtag #culturalsanangelo